Madrigal Consulting and Counseling, LLP is a group practice counseling agency with multiple therapists devoted to helping others with life challenges whether it is related to individual, couples, family, or work environments. Our therapists have experience in organizational systems.
We specialize in anxiety, depression, ADHD, bipolar disorder, hoarding, OCD, PTSD, domestic violence, sex addiction, trauma and abuse, self-harm, sexuality and id entity, addictions, marital, faith-based, civil service, educators, therapists, law enforcement, military, disability, school aged children, couples, adults, families, and employee assistance.
Madrigal Consulting and Counseling, LLP is an interactive, solution-focused therapy group that integrates complementary methodologies and techniques to offer a highly personalized approach tailored to each client. With compassion and understanding, we work with each individual to help them build on their strengths and attain the personal growth they are committed to accomplishing.
A commitment that we make to you is to provide a comfor table environment for you to explore yourself. Together, we will identify strategies and tools to manage your thoughts and feelings, become aware of your strengths, and grow as an individual. We are looking forward to being on this journey with you.
Cesar Madrigal, PhD, LCSW, Therapist & Owner
Dr. Madrigal has been in the field of social work for over 35 years and has served in many capacities and environments with the focus on working with the behavioral health of those who are clinically significant. Areas of expertise include working with adults with mood disorders, depression, anxiety, bipolar disorder, hoarding behaviors, sexual identity, and addictions. Dr. Madrigal has served in the capacity for many years as a community leader, university instructor, coordinator, and consultant. He has dedicated his life to help others discover their true being by helping strengthen his clients to live a life of purpose and meaning. Dr. Madrigal is very sensitive to the spiritual needs of his clients. Working with Dr. Madrigal, you will see how his gift of relationship and individual care makes such an impact in the lives of others.
Carie L. Johnstone, M.Ed, LCSW, CFRC Therapist & Owner
Carie has been in the field of social work for the past 25+ years. Her expertise is in behavioral health, trauma & PTSD, Autism, Emergency Responders, family systems issues, LGBTQ+, sexual related trauma issues, and can offer a faith-based approach. She has served in the capacities of crisis intervention, child and family welfare, community mental health, school social work, and special education serving children, adolescents, adults, and couples. Carie has served as university instructor for over 15 years along with holding administration positions. She currently serves in a legislative appointment to the Illinois Community and Residential Services Authority (CRSA) which helps strengthen policy and supports for children and adolescents with behavioral health needs in Illinois. Carie is also listed with the Illinois Gender Affirmed Clinicians Group. She is a Certified Emergency Responder Counselor (CFRC) and listed with Back the Blue, At Ease 911, and Blue HELP to provide counseling to emergency responders and their families. Her mission in life is to support the healing journey of others so they can live a purposeful life.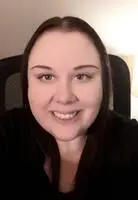 Holly Mareski, LCSW, CADC, CCTP, Therapist
Holly has over 15 years of experience in the field of social work. She is a Licensed Clinical Social Worker (LCSW), Certified Alcohol and Drug Counselor (CADC), and Certified Clinical Trauma Professional (CCTP). Her specialties include: treatment of substance use disorders, trauma, PTSD, anxiety, depression, bipolar disorder, domestic violence, self-injurious behaviors, intellectual disabilities, veterans, LGBTQ+, and individuals living with HIV/AIDS and other chronic illnesses. Holly specializes in addictions treatment, the management of anxiety, and therapeutic interventions for survivors of trauma. She has experience working in a variety of settings that include: addiction treatment facilities, medical clinics, and residential treatment programs. Holly is a compassionate therapist who strives to create a non-judgmental atmosphere; where patients can open up at their own pace, while feeling validated. Holly specializes in a wide range of interventions typically rooted in Cognitive Behavioral therapy, Dialectical Behavioral Therapy, and Motivational Interviewing. She also has experience with Solution Focused therapy and Person-Centered Therapy. Holly is a member of NASW-Illinois Chapter Ethics Committee, and Diversity, Equity, and Inclusion Committee. She serves children, adolescents, adults and couples.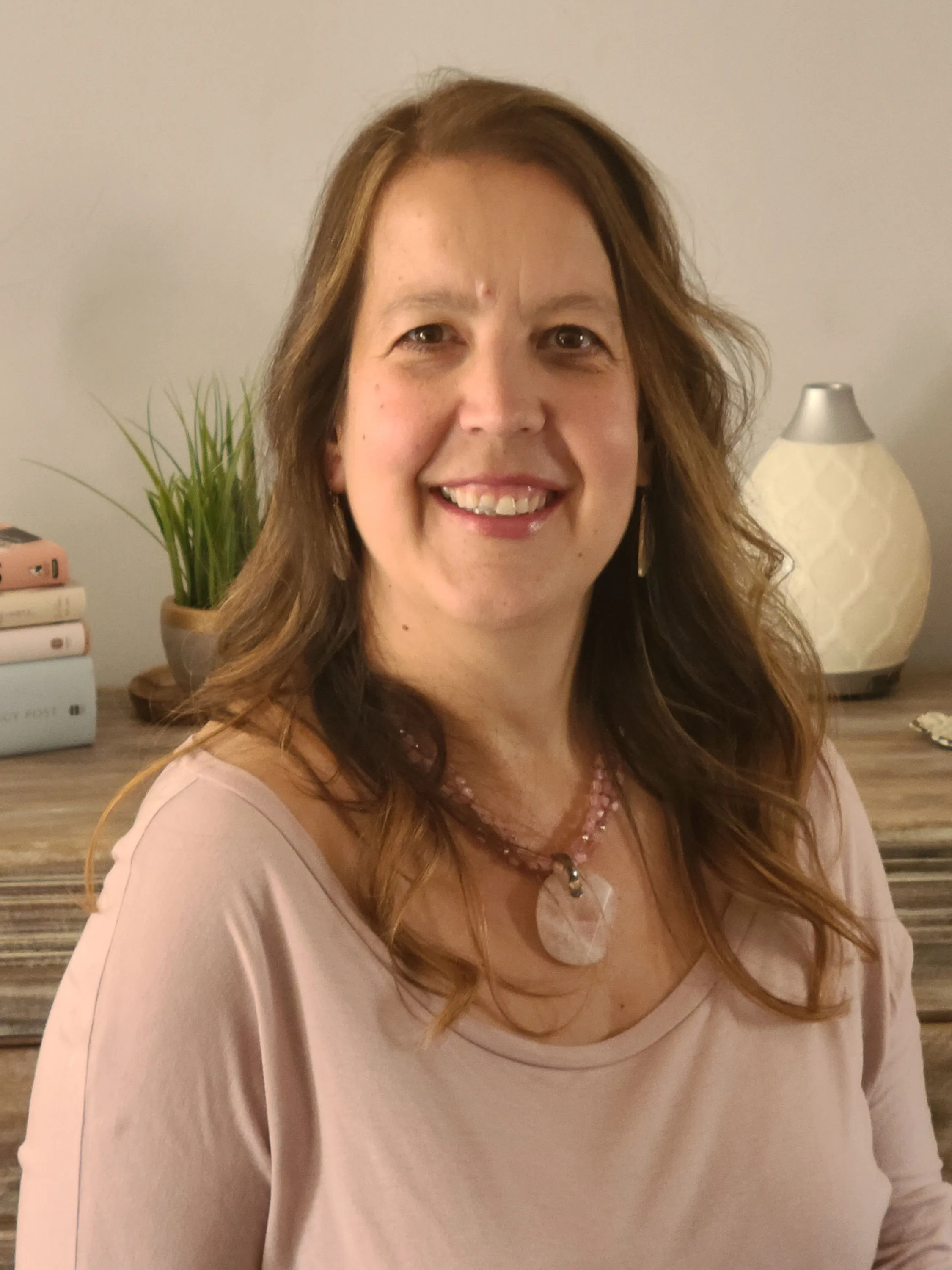 Michelle Cruz, LCSW, Therapist
Michelle has a Masters degree in Social Work from Jane Addams College of Social Work at the University of Illinois with a concentration in Occupational Social Work. She also holds a Bachelor of Arts degree from Northern Illinois University with a major in Psychology and a minor in Spanish. Michelle has over 23 years clinical experience working with clients & organizations regarding a variety of workplace and performance issues. Her experience in managing crises lends itself well to her strength in conducting critical incident stress debriefings and grief groups. Michelle has worked within various settings over the years, from outpatient to inpatient, including within the school system and has served a variety of clientele with a variety of issues. Her areas of expertise include transition & deployment/re-integration issues for military members and their families, providing EAP (employee assistance programs) services all while supporting clients throughout challenges in order to overcome obstacles, accomplish their goals & feel their best!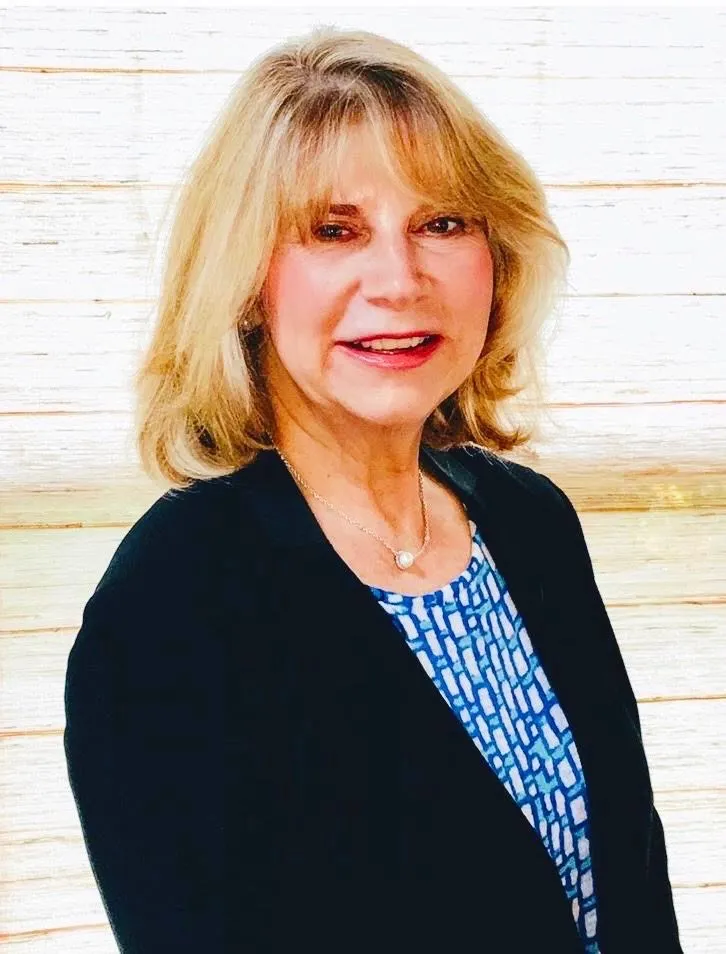 Deborah Cremiux, MSW, LCSW, Therapist
Deborah Cremieux is a Licensed Clinical Social Worker who received her MSW at Aurora University. She has worked for over 23 years with children, teens, families, couples, and individuals from diverse economic and cultural backgrounds. Deborah serves clients with care and compassion and has helped people cope with issues of grief and loss, anxiety, depression, family disruption and crisis, as well as job loss and career change. Deborah is a trained Certified Clinical Trauma Specialist. She believes in helping others through difficult times by building a relationship of trust and respect focusing on individual strengths and resiliency.
"I welcome the opportunity to assist clients when it seems that challenges are overwhelming, and the pathway through is unclear. My hope is to help you discover the path that will lead to a changed perspective and a feeling of peace, stability, and most of all, happiness."
Dominika Sekulska, LCSW, Therapist
Dominika has worked in a variety of settings serving adults, adolescents, and older adults for over 15 years. She is a Licensed Clinical Social Worker (LCSW) as well as have training in addictions. Dominika specializes in adult individual therapy working on issues such as symptoms of mental illness, trauma, and unhealthy relationship dynamics. She relies on an eclectic mix of therapy techniques such as Dialectical Behavioral Therapy (DBT), Acceptance Commitment Therapy (ACT), and trauma-focused therapy, among others. Dominika is a strong believer in individuals empowering themselves towards positive change at their own pace and recognizes the importance of the therapist/client relationship as key to improving oneself. She is also fluent in the Polish language for those who prefer to engage in therapy in their native tongue. Mowie po Polsku!
Brenda Ortega, LSW, Therapist
Brenda is a Spanish Bilingual Licensed Social Worker, received her Masters from University of Illinois at Chicago. She specializes in working with children and families who struggle with Anger Management, Life Transitions, Stress, Anxiety, Depression, and Trauma Exposure. Brenda utilizes evidence-based therapies, by helping clients explore issues, identify their strengths, and help them develop effective coping skills. She has served families with children of special needs, and has a passion for advocating for children, making sure that their voice is being heard.
Brenda's therapeutic approach is compassionate, engaging, and collaborative.
Clare Pajak, LCPC, Therapist
Clare is a Licensed Clinical Professional Counselor (LCPC) who received her MA from The Chicago School of Professional Psychology. Clare specializes in trauma, children, women's issues, sexual assault, and domestic violence. As your therapist, Clare will aim to empower you by providing you a warm, nonjudgmental environment. She believes therapy should be a collaboration with the client at the center and that the client-therapist relationship is the most important tool in healing. Therapeutic modalities offered include Eye Movement Desensitization and Reprocessing (EMDR), DBT, play therapy, sand tray therapy, mindfulness, and psychoeducation.